Featured: JulieAnn Derby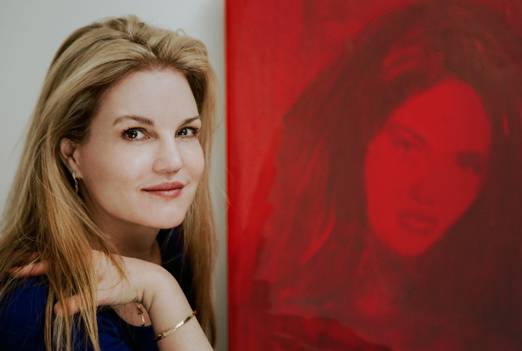 From as early as I can remenber, I yearned to be an artist yet it was not an option. My parents insisted I obtain a degree with industry demand. This required a practical college degree. Accordingly, I focused my energy on engineering and recieved an MS in Aerospace Engineering from the University of Colorado. This led to a 23 year career in software design and delivery. Once I turned forty, I decided to commit to becoming an artist full-time.

It is both scary and exciting to chase your dream during your second half of life. I have moved from a very objective world to a very subjective one. I went from a comfortable, rather predictable, work environment, to a new terrain that I am just learning to effectively navigate. Chasing your calling has required more courage than I estimated. Yet, everyday I am excited about the opportunity to create and share with others.

Earlier this month, I recently showed my latest collection at the 2016 MA Equine Affaire. I was thrilled by the response and now have more collectors and commission requests. I became entranced by horses this year and they have become the center of my Soulful Realism collection. I also creating videos to explain my creative process helps connect me with fellow art and horse lovers. Please click here to watch JulieAnn's latest video.
CT is an incredible place to live, especially for horse enthusiasts. Between the full seasons and equestrian centers, I have an infinite supply of inspiration. The majority of the horses in my paintings are local (such as the two featured in the attached picture of "Connection"). I have wonderful models and just wish they would learn to stay still somehow.


Learn more about JulieAnn's work, please visit www.julieannderby.com, or contact her directly atjulieann.derby@gmail.com for quarterly emails.